Marine Construction Service Wrightsville Beach NC
Marine Projects Designed and Built to Last
---
If You Live or Own Vacation Property in Wrightsville Beach, NC and Your Dock, Pier or Boat Lift Has Taken a Beating Call Logan Marine for a Project Built to Last.
Logan Marine provides marine construction services for homeowners in Wrightsville Beach, NC with a focus on: pile driving, floating docks, piers, boat lifts and gazebos.
It is no secret that the weather in Wilmington NC region can wreak havoc. However, you shouldn't have to rebuild your dock or pier every time there is a severe storm.
"Design and build structurally sound marine projects that are pleasing to the eye and able to withstand the severe weather that is so common in southeastern North Carolina."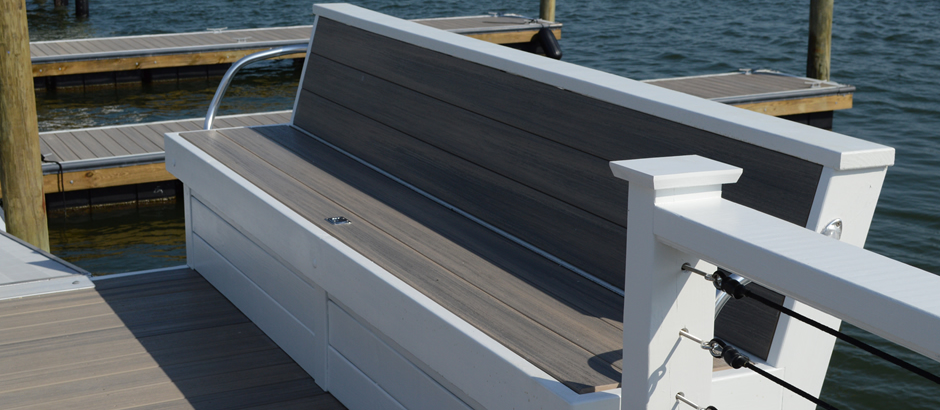 Our primary company goal is to design and build structurally sound marine projects that are pleasing to the eye and able to withstand the severe weather that is so common in southeastern North Carolina.
Our systems and capabilities were created to meet our primary goal:
We only use in house employees to install the structural aspects of your project. Marine construction requires a set of skills honed on constant learning about new materials, installation methods and processes to ensure a quality project
David Logan has the direct oversight responsibility for all of our projects. He has over 45,000 hours of experience and has successfully supervised the completion over 750 construction projects since 2001.
This ensures that all aspects of your project are completed following our written installation processes and any other requirements for your project.
Our detailed planning process, pre-construction conference checklist, written installation process and daily supervision by David Logan are all essential parts of keeping your project on time.
Keeping you informed allows you to feel comfortable that progress is being made. This is especially true when you want to compare certain phases of a project that typically go much faster like demolition compared to railing installation.
We use a Marine Pile Driving Barge, manufactured out of steel, engineered specifically for driving deep foundation piles. Piles are driven with 10,000 ft/lbs. of impact in every blow.
Engineered pile bearing capacities can be provided upon request using Blow Count Data.
Driven piles offer the highest hold down capacities known to mankind. This is very important when flood waters rise because your wooden pier will float if it isn't properly secured.
Every piling we install comes standard with a PVC Jacket that protects against worms. Without this protection, your pilings WILL rot and need to be replaced.
We purchase our floating docks from Bellingham Marine simply because nobody can do it better.
These floaters are engineered for commercial use in public marinas worldwide. Engineered specs are proprietary and available upon request.
Every piece of lumber is pressure treated to meet AWPA specifications for Salt Water Splash Zones.
AWPA Standards (American Wood Protection Association) are recognized and used by customers worldwide for marine projects. The AWPA has been writing specifications for lumber since 1904 because lumber is one of our country's most important renewable resources.
Built to be structurally sound using: bolts and stainless steel screws, 4x4 Torsion Beams, 4x4 stringers, 4x6 floatation supports, bolted to laminated double 2x10 bands.
Decking material is custom Salt Water Splash Treated with 1/2" radius edges and curfed bottoms in order to resist cupping, warping, checking & splintering caused by the elements.
All decking and 2x material is also treated with Paraffin Wax, a preservative that resists water intrusion. This helps tremendously in extending the life of your dock. You will not find a nail in these docks, only bolts and stainless steel screws.
Our clients know that hiring us means they are taking the risk out of the hiring decision.
If you dock, pier, boat lift or gazebo in Wrightsville Beach, NC has taken a beating and needs to be replaced, all we ask for is the opportunity to demonstrate our capabilities.
We appreciate this opportunity to earn your business. Thank you for your time and we look forward to working with you.
Are you looking for the best marine construction company near you? We serve the Wilmington, NC region. If you would like to schedule an onsite review of your project please call us at 910.367.1348 .

Serving the Wilmington, NC Area including:
Atlantic Beach, Carolina Beach, Hampstead, Jacksonville, Little River, Oak Island, Ocean Isle Beach, Sneads Ferry, Swansboro, Topsail Beach, Wilmington, Wrightsville Beach
---
---